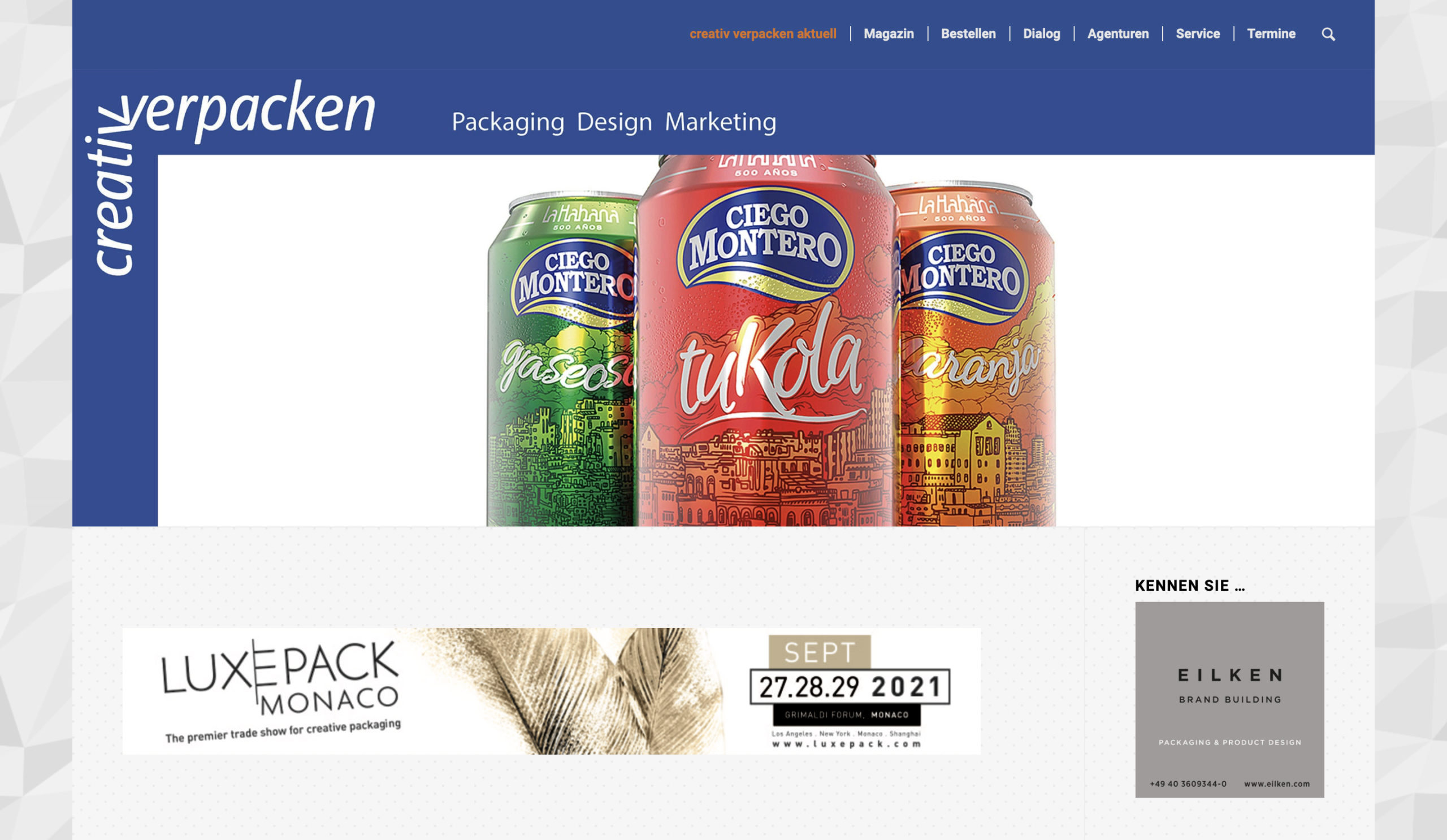 Under the title "Kuba und Verpackung" (Cuba and Packaging), the German magazine Creativ Verpacken, focused on global trends in packaging design, published our article about the role of packaging in Cuba at different historical moments.
At a time when the global health crisis is confronting us with many questions, the magazine wanted to illustrate, through a Cuban experience, how we respond to change by learning from the situations we face to build the future.
The article begins by highlighting the phenomenon of 'collections'. These are albums that Cuban children in the 1990s filled with packages of various products that arrived in the country with the inevitable opening up to the world caused by the collapse of the Soviet Union. These wrappers were the bearers of a new aesthetic and aroused the immediate interest of the children of the time, causing a real encounter between two worlds.
Our analysis then shows how today, 30 years later, these memories are being reawakened by a new economic reform involving the adoption of the US dollar in Cuba. As in the 1990s, shops are being created that operate exclusively in dollars and offer a wider range of products than those in Cuban pesos. Products and their packaging become social indicators again. This time, the Cuban state has expressed its intention to increase the presence of national products in this dollarised market, a challenge that implies the creation of more competitive packaging and whose implementation, with its expectations for the near future, marks the conclusion of our article.