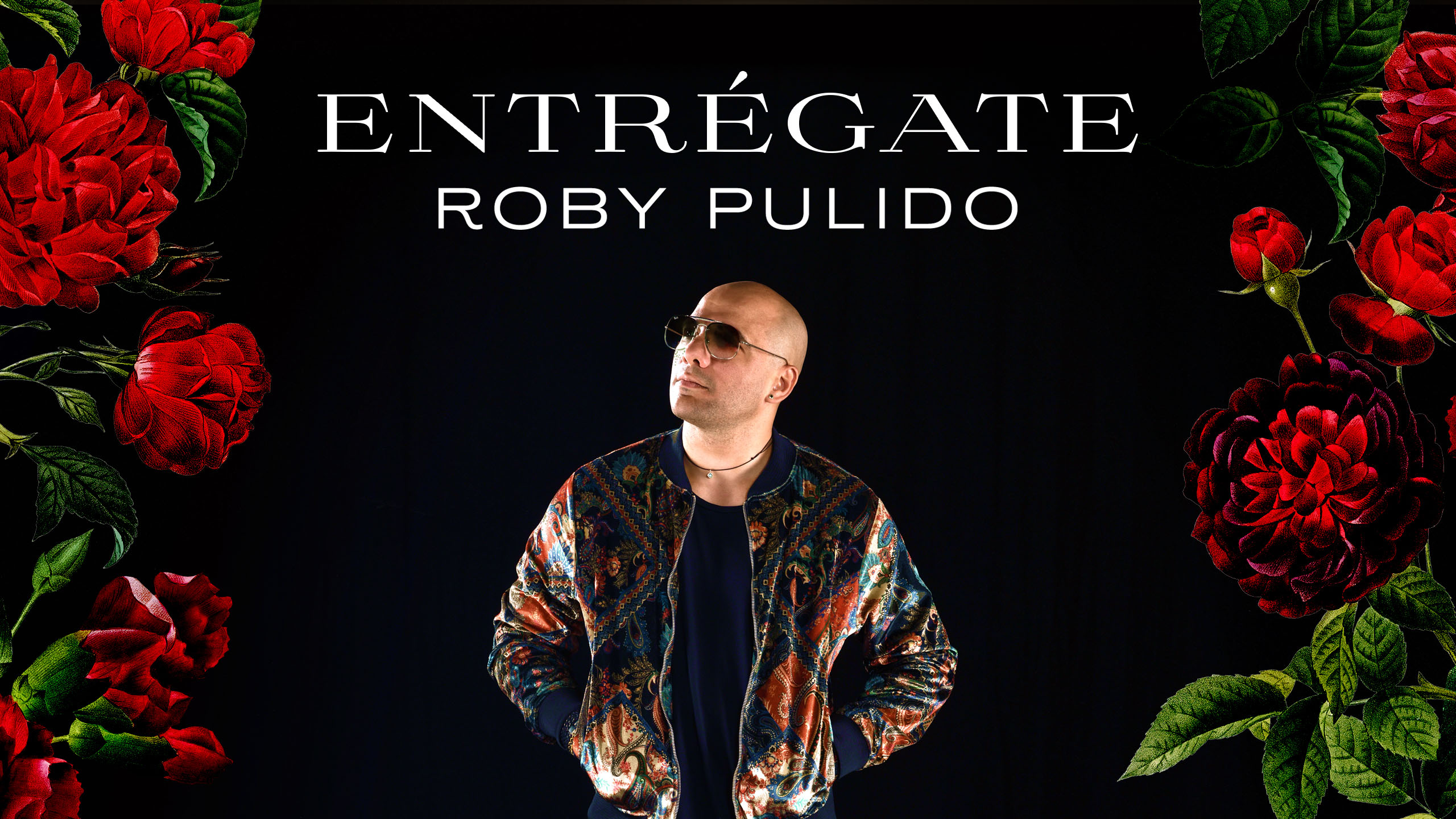 Entrégate (Give Yourself) is the name of the new single by Cuban-Swiss singer Roby Pulido. Officially unveiled on 11 February, Entrégate is a romantic, modern bachata with a delightful melody, delicate vocal harmonies and careful work on the minor percussion.
The urban influence of this composition reflects the experienced work of its musical producer, Rayner Marrero. Rayner has collaborated with the artist Prince Royce, a worldwide exponent of the genre and the author of world-famous bachatas such as "Darte un beso" and "Déjà Vu", which he performs as a duet with Shakira.
We had the pleasure of designing the cover image and the video lyrics of the song. The design, although faithful to the artist's sober style, combines the elegance of the vertical centred composition with the exuberance of the flora. The result is an expressive and elegant image, which has earned the artist compliments from colleagues and fans on social networks.