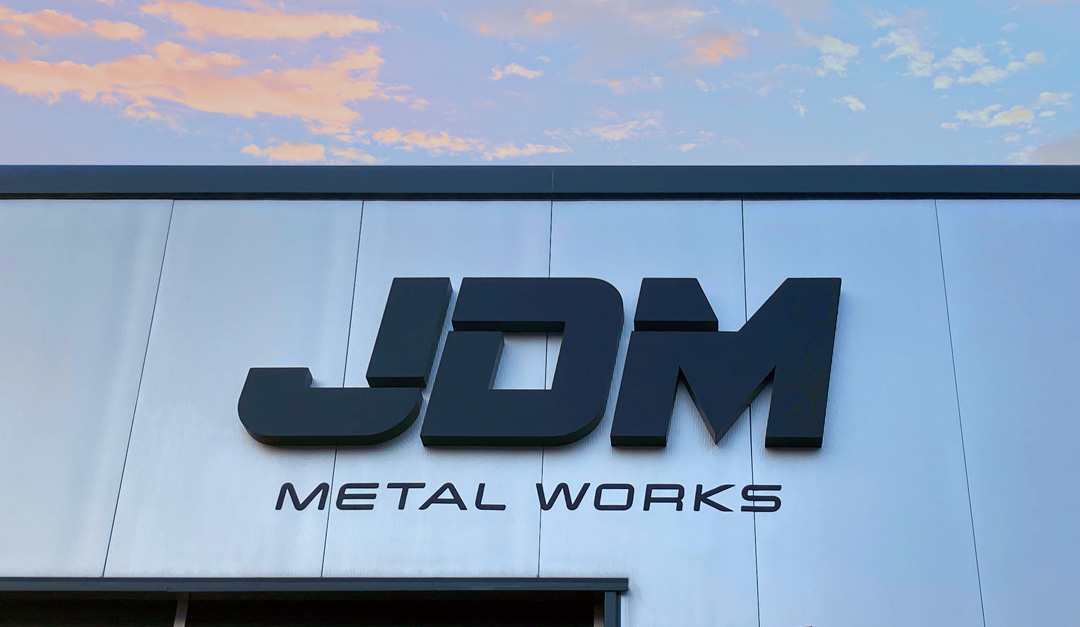 The time had come…
After 14 years at the head of JDM, Mr. Jean-Luc Seuret handed over the management of his company to Mr. Lucien Rais. This announcement marks a major milestone in the history of the company. The time had come to update the visual identity of this metal construction company based in Courrendlin.
"This is our identity. We continuously improve our production techniques to guarantee the best quality at the best price", reads the JDM's website. This motto shows that constant improvement is at the heart of the company's philosophy, which needs modern tools (including communication tools) to achieve it.
A will to enhance the value of the company
A will to enhance the value of the company: This was the spirit behind the project to redesign the JDM logo. The main communication goal was to align the graphic image of JMD with the company's dynamic, accurate identity. Also, as the industry's communication media is becoming more and more sophisticated, the company needed a logo that would be able to keep up with this evolution and represent the company on the road to long-term success.
With many successful experiences in the field of branding and logo creation, our advanced typography skills allowed us to provide optimal solutions. We were delighted to support JDM Sàrl in this process.
A solid, dynamic, fresh design
A design that relies on simplicity does not lack strength, on the contrary: simplicity suggests quality through a contemporary yet timeless look. Through operations such as the purification of lines, the removal of the overlapping effect and the typographic redesign of the typeface, the redesign of the JDM logotype produced an expressive, eye-catching identity. ANNICK & YANNICK has taken care to make it an extension of the company's positioning.