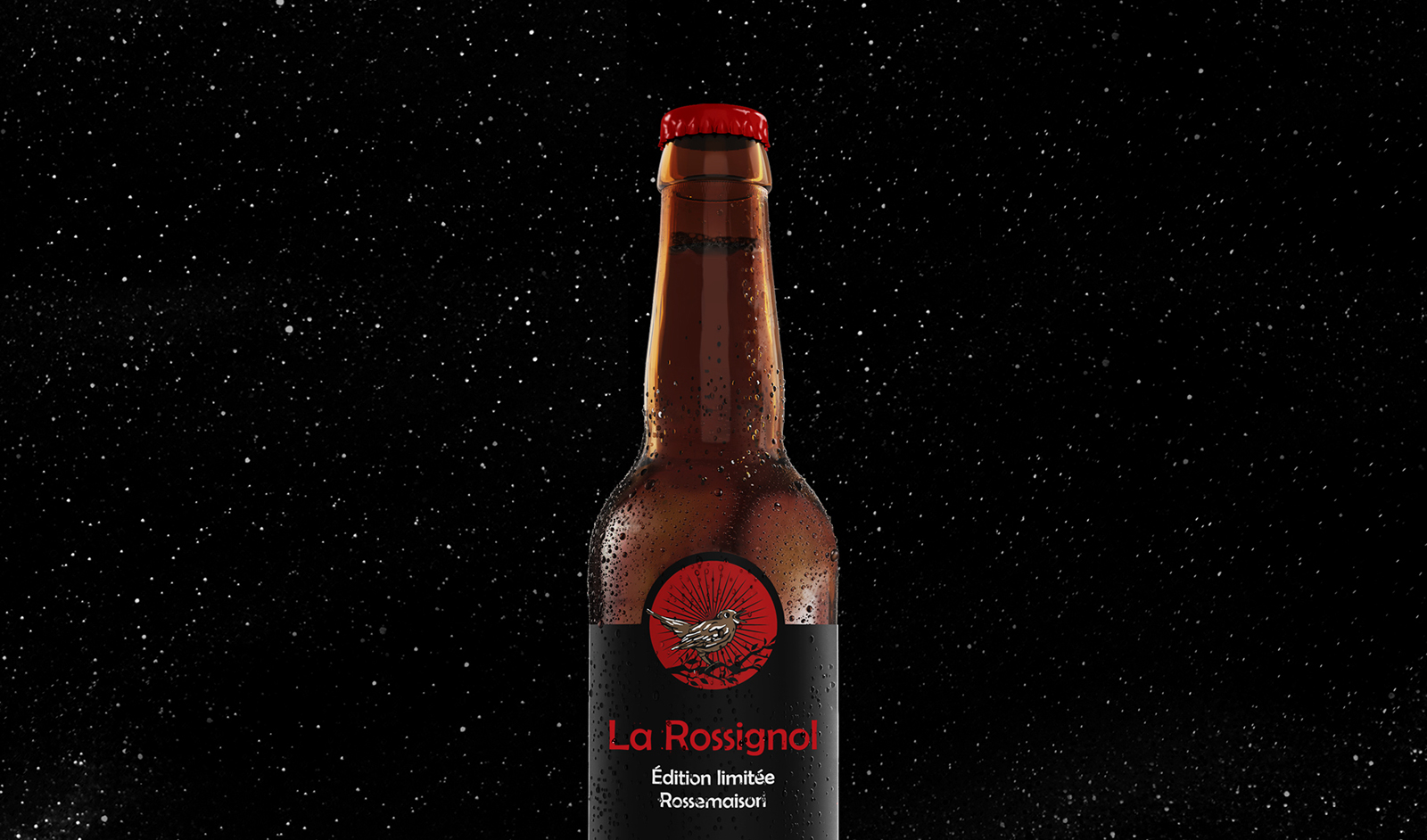 Edelbrass brewery recently unveiled its new line of craft beers, named "La Rossignol". This new beer is made with local ingredients. The malts come from the Malticulture Cooperative in Delémont. The other components come either from the brewer's own garden, or from his neighbors' in his own village.
The will of the Edelbrass brewery is to establishing itself on the market of local products. "La Rossignol" is now officially labeled as a regional Jura product. This commitment also shows on the Edelbrass' visual environment: the small craft brewery decided to take a step forward regarding the quality of the graphic design of its products. Edelbrass engaged in the professionalization of its design and called upon our services to develop its visual identity.
While keeping the aesthetic codes specific to the brand, such as the font and the color code, we created modern, elegant labels. This redesign testifies to the positive evolution of Edelbrass. The new packaging design will allow the brand to be more readable and attractive on the market.
Other than "La Rossignol", we collaborated in the design of two other special editions of Terroir Juraregion craft beer brands: L'Aty-Pig by BlackPig Brewery, in Courroux and La Vouivre by Blackwood Brewery, in Porrentruy.
---