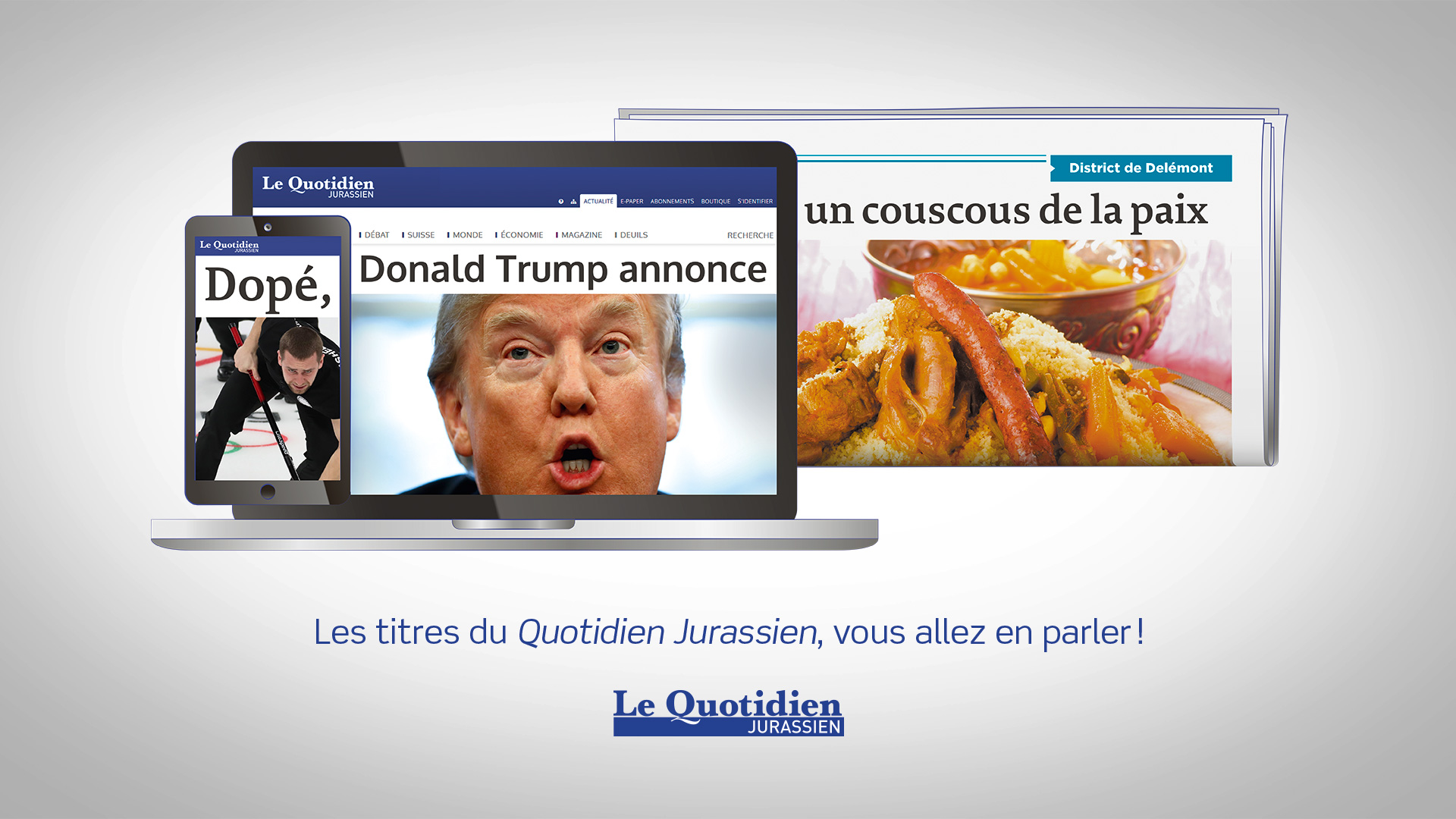 I can't help but smile every time I open our local newspaper Le Quotidien Jurassien and see one of the ads we designed in 2017, when I worked as part of the newspaper's marketing team. The newspaper launched the campaign with the aim of highlighting the company's unique personality through the headlines of Le Quotidien Jurassien.
In this advertising campaign, Santa Claus and the U.S. Government talk about money, and Donald Trump organizes a couscous celebration to promote peace. The idea was to combine different headlines to achieve a funny, clever result. We chose real headlines that were already published in the newspaper.
The slogan "You're going to talk about the headlines of Le Quotidien Jurassien", evokes the now well-known peculiarity of this newspaper to create offbeat and hilarious titles.
"Almost every day, "Le Quotidien Jurassien" offers on its cover one, two or even three funny, offbeat titles".

Renaud Michiels, LeMatin.ch
This advertising campaign can be exploited infinitely. Its playful and timeless character is its strength. Our objective was to create a strong complicity by making local people smile and laugh. This effect was more important to us than captivating the observer with the beauty or visual impact of a single synthetic and striking image, as most advertisements do.