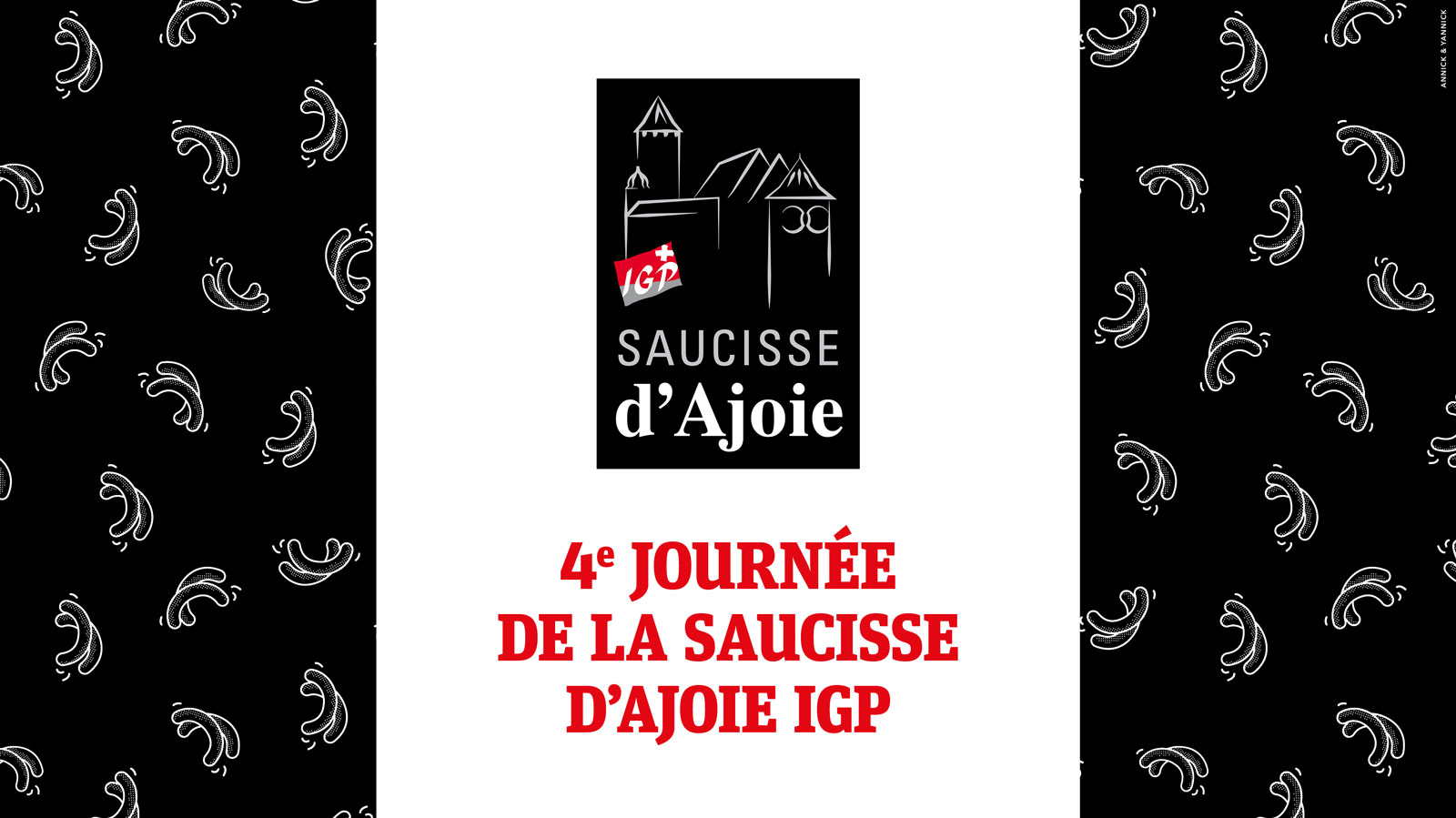 4th AJOIE SAUSAGE DAY
The Interjurassic Rural Foundation commissioned Annick & Yannick to design the graphic identity for the 4th Ajoie Sausage Day.
COMMUNICATION GOALS
The communication goal was to design a simple, flexible visual identity that would effectively and attractively advertise the event and communicate its programme, in line with the Terroir Juraregion branding.
CREATIVE FIELDS
Poster design
Graphic design
Pattern design
RESULTS
By using a dynamic, cheerful background pattern, a vertical structure and a contrasting color palette based on the visual identity of the Saucisse d'Ajoie branding, we developed a distinctive visual concept which can be effectively adapted to different formats.