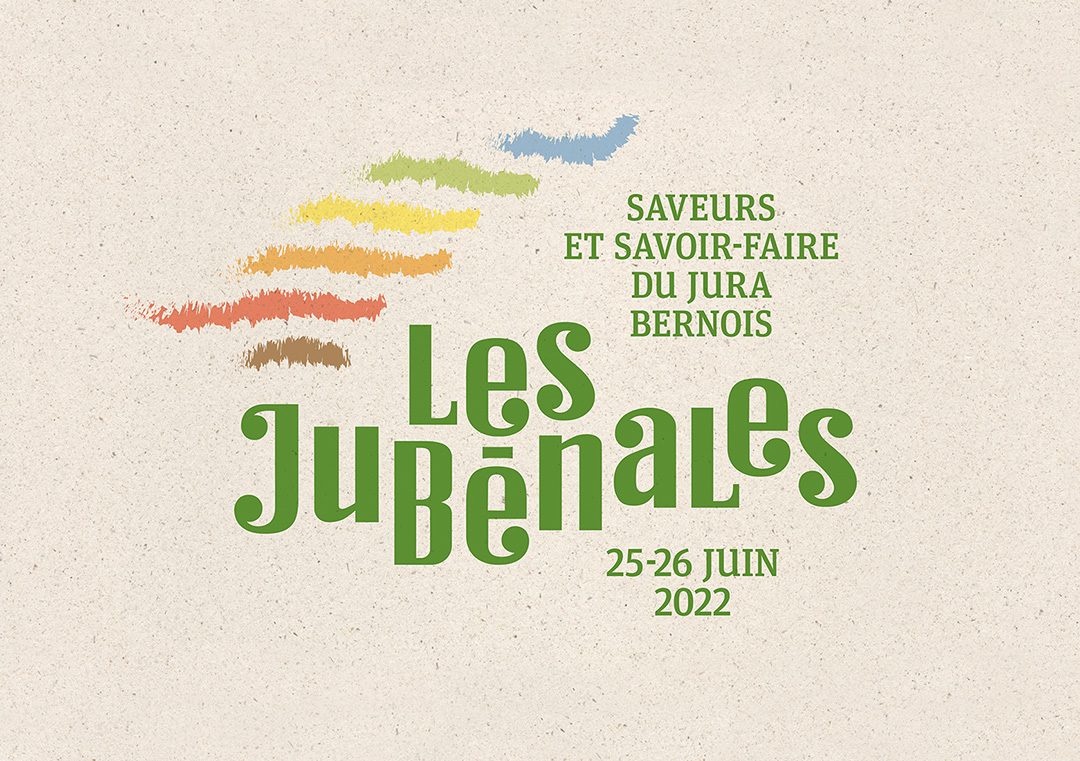 THE JUBENALES
From their very first edition (2022), The Jubenales aim to become an unmissable event in the Bernese Jura. The program includes unusual tours and activities designed to showcase the specificities of the region through its local products and traditions.
COMMUNICATION GOALS
The communication goals were to give a personality to this event through an attractive visual identity, and to build a consistent graphic system, creating specific aesthetic codes that offers the communication media of the Jubenales a high degree of recognition wherever they appear. In addition, the visual identity had to be in line with the Terroir Juraregion branding.
CREATIVE FIELDS
Naming
Visual identity
Graphic design
Advertising documents (poster, flyer, leaflet)
Promotional items
RESULTS
Annick & Yannick created a fresh, functional visual system highlighting the diversity of the program and the welcoming atmosphere of the festival. The Jubenales now have a graphic identity that is bright (the light background evokes the natural open spaces), dynamic (icons), and warm (Kraft texture, the arcade shape represents an entrance).