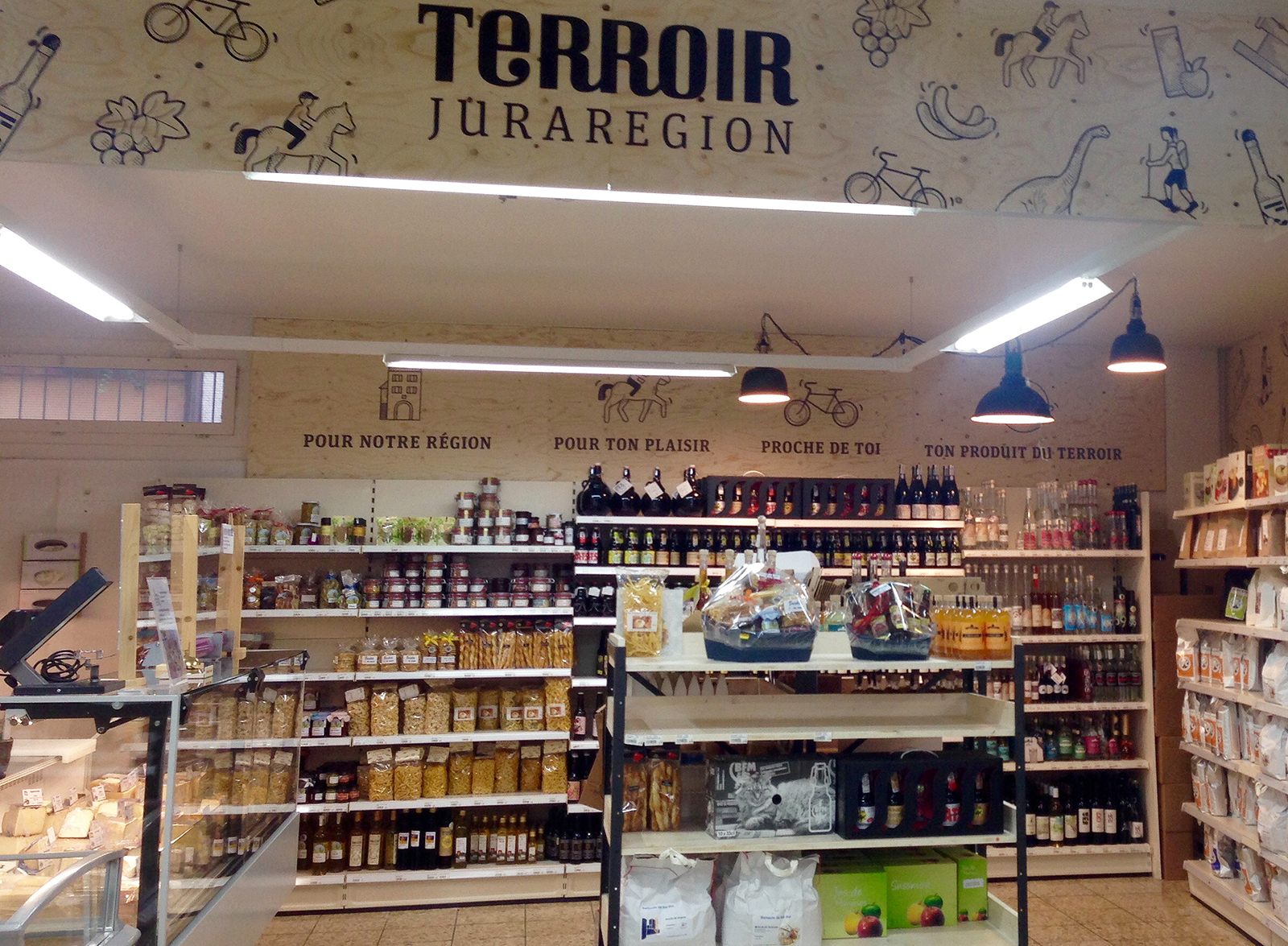 Last Friday, Mini-Marché Delémont celebrated the re-opening of its recently renovated store and unveiled its new store format. The new concept includes a space featuring a wide selection of local food products.
We had the pleasure of taking part in the interior design. This is the first concrete achievement of the association Créalait which is now a tangible reality.
As we explained to the local radio channel RFJ, the new graphic design was inspired by the visual identity of the Terroir Jura Région brand, for which we had designed a graphic system including a logotype, a color code, a typographic code and a icon system. The wood textures and natural colors create a warm, gastronomical, modern look.
The fluid, harmonious collaboration between the parties involved gave birth to a distinctive, visually strong space. Mini-Marché Delémont wants to become the first choice for the Jura region local producers. Our design solutions will help the store to reach the targeted positioning.
The project was built around three main objectives: to enhance the appropriation / reappropriation of the space, to develop the brand awareness and to enrich the sensory experience of both customers and employees.