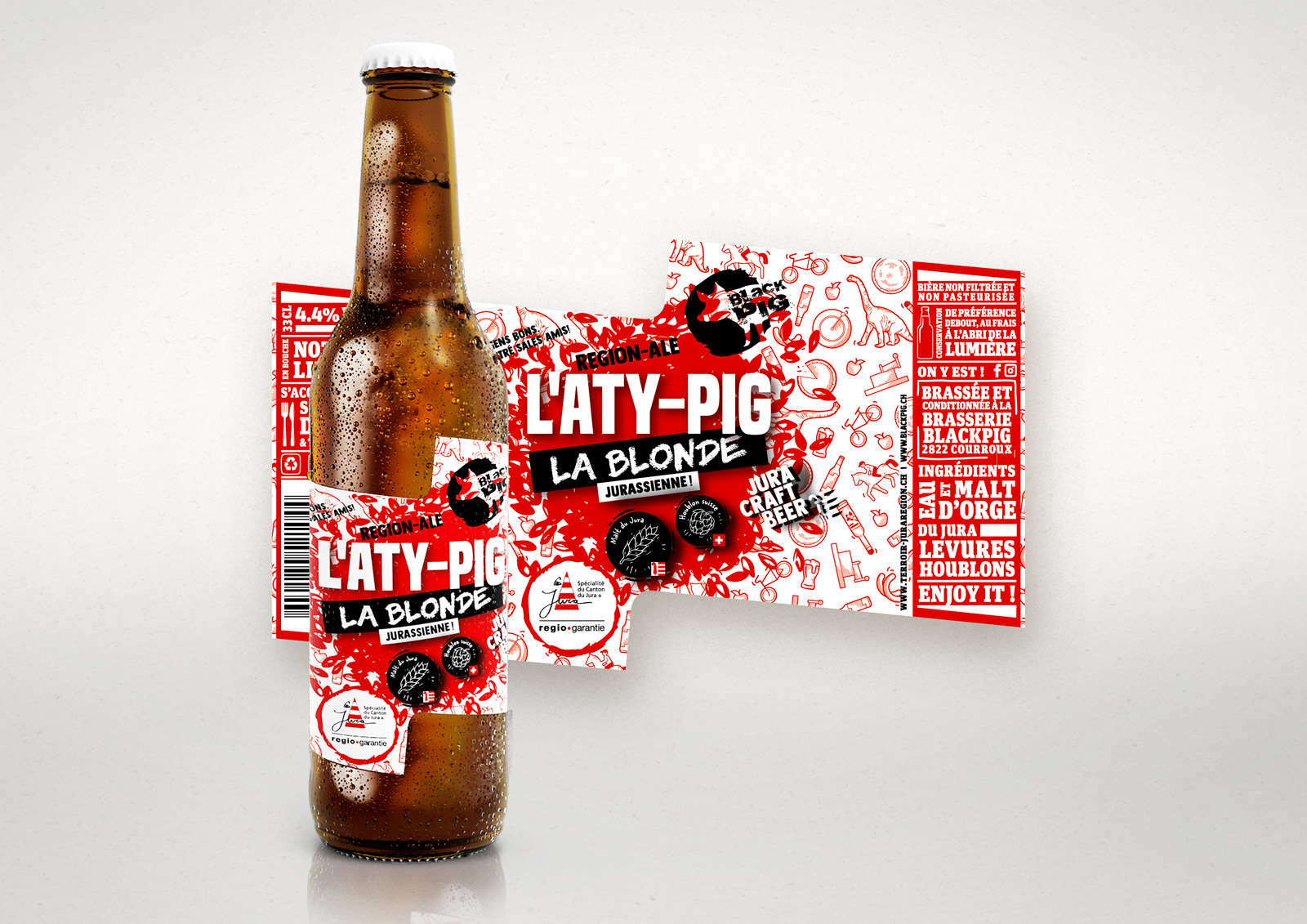 The BlackPig brewery, based in Courroux in the Swiss Jura, has just launched a new beer. We helped them to create a name for this product and to design a specific graphic universe.
With this new beer, that we named L'Aty-Pig (the atypical), the BlackPig brewery wanted to highlight the identity of the canton of Jura. The graphic design solutions adopt the colors of the cantonal flag, whose shape is insinuated on the poster. The pictograms representing symbols of the region bring dynamism and freshness to the visual identity.
We partnered on naming, graphic design and packaging design to create a positive, recognizable image for this new product. The graphic design's charismatic intricacy allows the BlackPig brewery to promote and share its talent.
Go to the project to see some of the materials we designed, including the promotional video >>