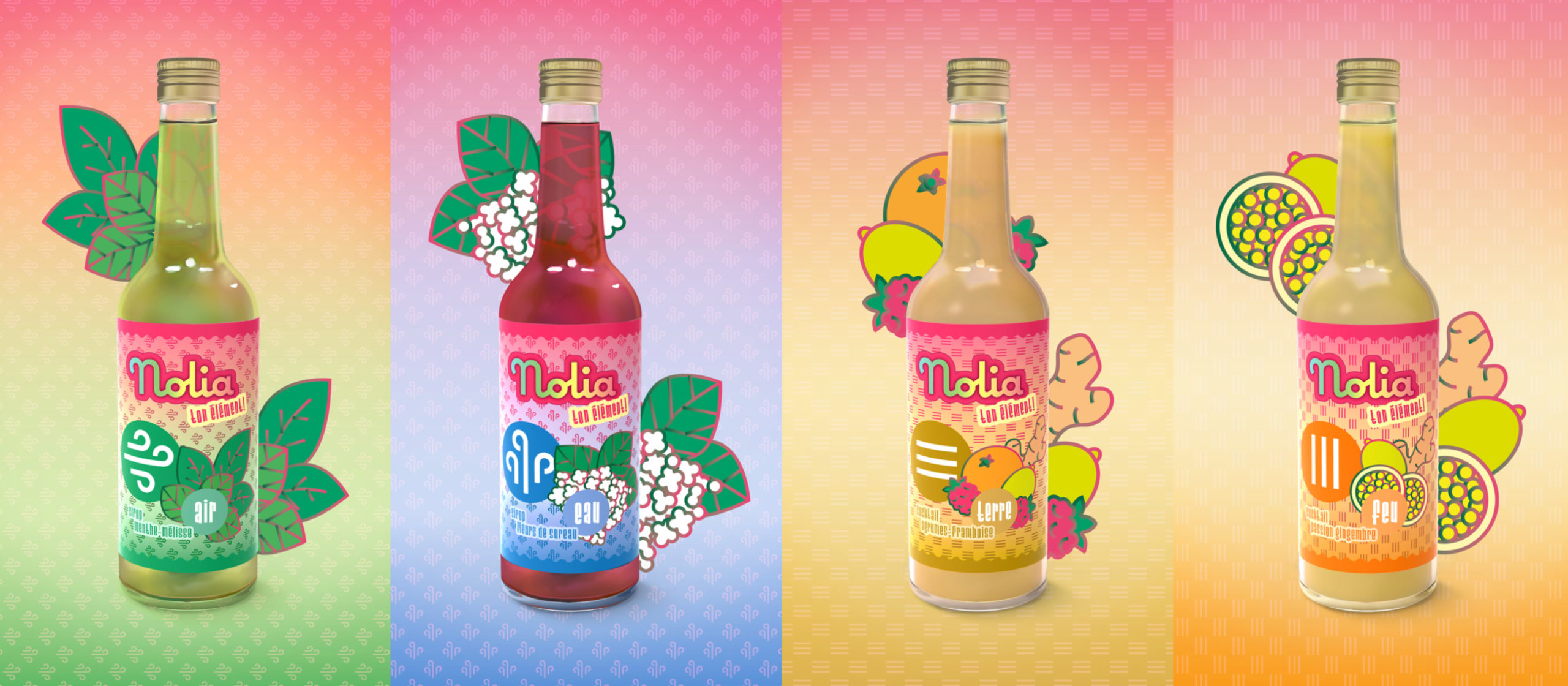 To honor our commitment to support local initiatives, our agency ANNICK & YANNICK is sponsoring Nolia Boissons, a Junior Business project of two young students from the Delémont Business School. As sponsors, we provided a commercial communication concept and a fresh, striking visual branding for Nolia Boissons.
Nolia is a positive invitation to well-being. An alternative to the guilt-ridden messages we often encounter when it comes to healthy or responsible eating. The desire to stand out is reflected in the brand design, through vivid colors and highly stylized illustrations.
We have supported Nolwenn and Lia in the design of their promotional materials (logo, labels, website, advertising materials and promotional video), and we are happy to know that their sales are a great success.